Convenient Blood Testing and Fast Blood Test Results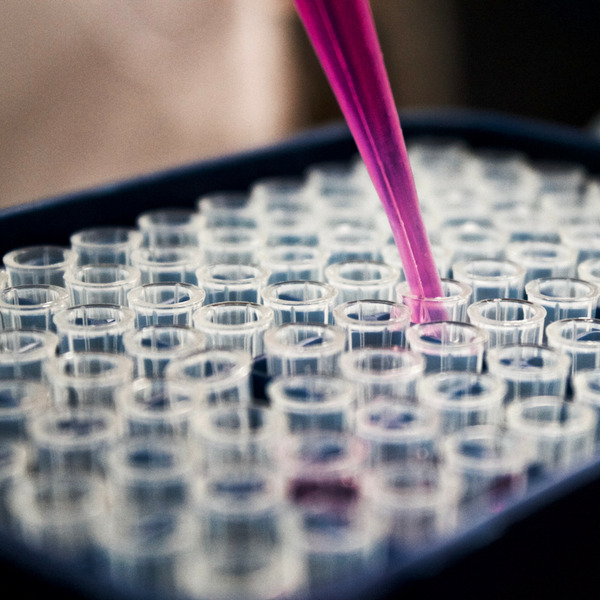 When you need blood work lab testing, you want a location that offers convenient hours and fast results. The Exer walk-in clinics are designed to have a streamlined healthcare experience. That's why an increasing number of people are making on-site laboratories at urgent care centers their go-to resource for blood test labs and other laboratory work. Their reasons for coming to our blood test lab are likely the same for choosing Exer for other medical services:
Exer Urgent Care is convenient and typically open after normal business hours

Exer Urgent Care clinics are efficient and generally have short wait times

Exer Urgent Care is more affordable than an emergency room visit
Convenience
When you need a blood test lab, you generally don't have weeks to wait to get on your doctor's schedule. Even if you are able to get an appointment, do you have to miss work to squeeze it into your schedule? At Exer, you can have the blood test lab you need today.
Efficiency
Nobody wants to spend a long time in a waiting room if they can avoid it. At Exer, the time spent waiting for your blood work lab is minimal. Our access to labs also reduces wait times for blood test results and reduce the fees associated with going to another location.
Cost
Exer Urgent Care clinics can provide healthcare services at a fraction of the cost of going to the ER. The Exer walk-in clinics accept Medicare, Kaiser, most insurance providers and have affordable rates for those without insurance but still need medical attention.
What Is A Blood Test?
Blood tests are used to diagnose various medical conditions. Blood tests also help determine organ function. A blood test can also:
Check your risk factors for heart disease
Evaluate if medical treatments are working
Assess how well your blood is clotting
Blood tests are common—your doctor may order a test as part of a routine checkup. Blood tests are also a critical indicator of your overall health. In many cases, having blood work done does not require any preparation. In some instances, you may need to abstain from eating for several hours before the test. Your doctor will advise you on how to prepare.
At Exer, a test usually involves placing a needle into one of the blood vessels in the inside of your elbow or wrist. You will feel a sharp sting as the needle goes in, but this isn't particularly painful. A small sample of blood is taken, and the needle is removed. The medical professional assisting you will give you a gauze pad or band-aid to put pressure on the site of the injection, which stops any bleeding and should prevent bruising. Most blood tests take only a few minutes.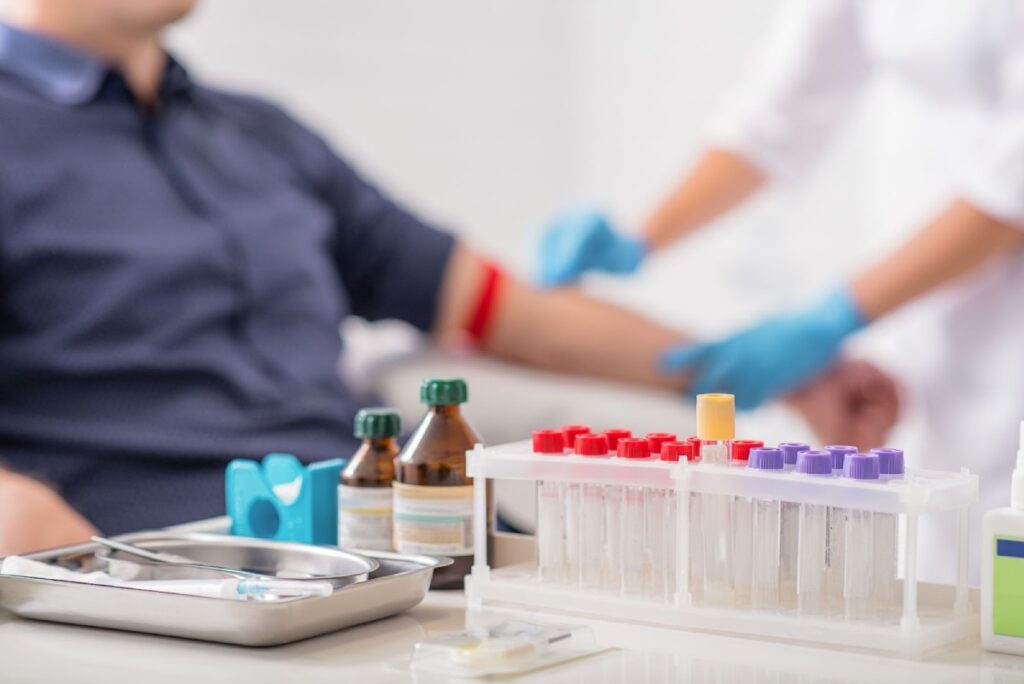 Blood Testing Made Easy
After our medical After our medical professional draws your blood, it is tested in our lab. Our laboratory uses state-of-the-art equipment to provide rapid and accurate laboratory testing service. Sometimes, results are available within minutes of performing the test. In other instances, it can take days or weeks to obtain blood test results.
Common Blood Tests
Blood tests reveal if the levels of various substances in your blood are normal. Your blood work is a gauge, showing any signs of disease inside your body. A common lab test is a complete blood count, also known as a CBC. The results of this test give doctors a snapshot of your overall health. A CBC measures:
Hematocrit – the proportion of red cells to plasma
Hemoglobin – the oxygen-carrying protein in red blood cells
White blood cells – the essential part of the blood system, necessary for fighting off disease
Red blood cells – which carry oxygen through the body
Platelets – which help with clotting
The friendly, professional staff at the walk-in clinics that make up Exer Urgent Care have the expertise and equipment to perform blood tests. Stop by at your convenience for the following common blood test services:
Allergy testing
Cholesterol testing
Disease testing (Sexually transmitted diseases, diabetes)
Most tests for STDs require a blood or urine test, as well as a pelvic test for females. Knowing your STD status can save your life. The sooner you know your status, the sooner you can get treated. Many STDs are curable and treatable.
Blood Tests at Exer Urgent Care
In addition to blood work lab services, the Exer walk-in clinics provide top-notch care for a wide variety of non-emergency medical problems with little to no wait times. There are 55 of our convenient walk-in urgent care clinics located throughout Southern California.