About clinic

Are you new to Exer? Learn all about our specific services here. Each of our clinics are staffed with experienced emergency room doctors and have on-site x-rays, labs, pharmacy, IV, splinting, laceration, and more. With this full suite of options, we offer patients more comprehensive medical services than a typical walk in urgent care.
Find us across the street from Sprouts Farmers Market, near the corner of Willoughby and La Brea, inside the growing Sycamore District. This area is the true gateway to the La Brea and West Hollywood corridor. Filled with plenty of iconic local eateries, including Tartine Bakery, Sightglass Coffee and LA's famed Bludso's BBQ to name a few. Plus there's an enviable collection of boutiques and neighborhood retailers to explore after your visit with us.
Unknown location
Address unknown
(Distance unknown)
Visit This Clinic
Open 7 days a week, from 9am to 9pm. (Last patient registered at 8:30pm)
Services
Available
Currently Unavailable
Cough, Cold, Flu
Cuts, Rash, Burns, Bites
Diarrhea, Vomiting
Testing: COVID, UTI, STD
X-Rays
Pre-Op & Sports Physicals
IV Treatments
Parking
Entrance to the parking garage is on La Brea Ave, between the cross streets Romaine and Willoughby. Parking is complimentary for the first 60 minutes with validation; $1.50 every 15 minutes thereafter, reaching a daily maximum of $15.

From the parking structure, take the elevator located parallel to La Brea Ave to Level 1. The clinic entrance is to your right.

Street parking is also available for $2/hr. with a 2-hour maximum.
Site director
Dr. McCabe grew up in Charleston, West Virginia and has been passionate about medicine since high school. She has over 19 years of experience in emergency medicine. After graduating from the West Virginia School of Osteopathic Medicine, Dr. McCabe completed her residency program in emergency medicine at Akron General Medical Center. In her spare time, she enjoys travelling, reading, skiing and spending quality time with family and friends.
Other nearby locations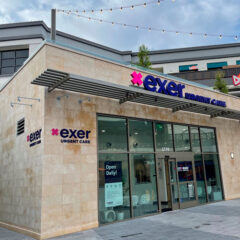 West Hollywood
8000 Sunset Boulevard, Suite C110,, Los Angeles, CA, USA
Visit This Clinic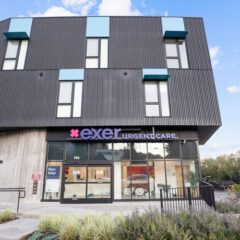 Silver Lake
4121 Santa Monica Boulevard, Los Angeles, CA, USA
Visit This Clinic