About clinic

Are you new to Exer? Learn all about our specific services here. Our clinics are staffed with experienced emergency room doctors and other medical professionals to help with life's everyday emergencies. We also have on-site x-rays, labs, pharmacy, IV, splinting, laceration, and other services. Our goal is to offer patients more comprehensive medical services than a typical walk-in urgent care.
Located at the intersection of Sunset Blvd. and Crescent Heights, Exer West Hollywood is perfectly situated to serve residents of Laurel Canyon, Hollywood and West Hollywood. Right next to Trader Joe's at 8000 Sunset, our urgent care center can handle most of the cases seen in an ER. No appointment needed. There's a CVS Pharmacy nearby for your convenience as well as Starbucks.
Unknown location
Address unknown
(Distance unknown)
Visit This Clinic
Open 7 days a week, from 9am to 9pm. (Last patient registered at 8:30pm)
Services
Available
Currently Unavailable
Cough, Cold, Flu
Cuts, Rash, Burns, Bites
Diarrhea, Vomiting
Testing: COVID, UTI, STD
X-Rays
Pre-Op & Sports Physicals
IV Treatments
Parking
Entrances to the parking garage are on Laurel Ave or Crescent Heights Boulevard. Parking is complimentary for the first 90 minutes with validation; $2.00 every 15 minutes thereafter; daily maximum $25.

There are three levels of parking in the structure for the shopping center. The main bank of elevators are in the middle of the complex. When you exit those elevators, go left pass the escalators and our clinic is on your left next to Trader Joe's. If you park and take the single elevator nearest Sunset, go straight off the elevator and slightly to the right, passing Starbucks and Crave Café. The clinic will be straight ahead of you.
Site director
Dr. Jannicky is a passionate medical professional who has dedicated her life to helping others. Born and raised in Woodstock, Vermont, her personal experiences led her to pursue a career in medicine. She received her medical degree from the University of Vermont College of Medicine and completed a Sports Medicine Fellowship at the University of Arizona. While in school, she took every opportunity to deliver hands-on care in Cuba, Uganda, and Haiti, working with local communities, HIV/AIDS patients, and earthquake victims. Besides being a dedicated doctor, Dr. Jannicky also volunteers at the Wattles Garden Foundation, supporting community gardens and green spaces for all. In her free time, she enjoys hobbies such as painting, sailing, and aroma-therapy candle-making.
Other nearby locations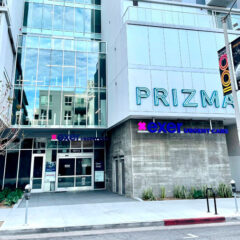 Hollywood
7077 Willoughby Avenue, Ste 3, Los Angeles, CA, USA
Visit This Clinic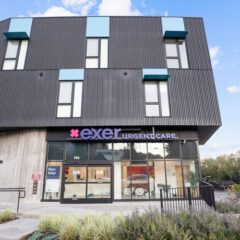 Silver Lake
4121 Santa Monica Boulevard, Los Angeles, CA, USA
Visit This Clinic