About clinic


Are you new to Exer? Learn all about our specific services here. Our clinics are staffed with experienced emergency room doctors and other medical professionals to help with life's everyday emergencies. We also have on-site x-rays, labs, pharmacy, IV, splinting, laceration, and other services. Our goal is to offer patients more comprehensive medical services than a typical walk-in urgent care.
We are located on the ground floor of the luxury residential property, Junction 4121, whose name borrows from the epicenter of Silver Lake, Sunset Junction. The area's history in film, manufacturing and diversity has made this neighborhood a much sought-after destination for its independent boutiques, coffee shops, fitness studios and a restaurant scene that's home to some of LA's most celebrated eateries, often profiled by media in a category of its own. To the right of us, you will find Erewhon Market with whom we share similar values of supporting healthier communities, especially in the surrounding neighborhoods of Atwater Village, Elysian Valley, Echo Park, Los Feliz and East Hollywood.
Unknown location
Address unknown
(Distance unknown)
Visit This Clinic
Open 7 days a week, from 9am to 9pm. (Last patient registered at 8:30pm)
Services
Available
Currently Unavailable
Cough, Cold, Flu
Cuts, Rash, Burns, Bites
Diarrhea, Vomiting
Testing: COVID, UTI, STD
X-Rays
Pre-Op & Sports Physicals
IV Treatments
Parking
Entrance to the parking garage is located on Gateway Ave. Parking is complimentary for 60 minutes. Street parking is available on the residential side streets.
Site director
Dr. Schwarzkopf, a Los Angeles native, was initially led to medical school on a dare from his friends, and they couldn't have anticipated the passion he would have for medicine. He completed his undergraduate degree at the University of California, Santa Barbara and went on to receive his medical degree at the Medical College of Wisconsin. He completed his residency in Emergency Medicine from Hahnemann University Hospital. After considering pediatric care, one chaotic night shift in the ER changed everything for him. He has since devoted his career to emergency medicine. In his free time he enjoys exploring new places, playing board games, and cheering on LA sports teams.
Other nearby locations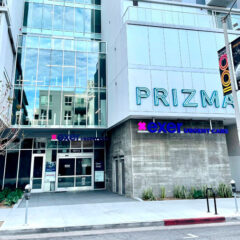 Hollywood
7077 Willoughby Avenue, Ste 3, Los Angeles, CA, USA
Visit This Clinic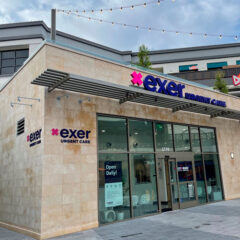 West Hollywood
8000 Sunset Boulevard, Suite C110,, Los Angeles, CA, USA
Visit This Clinic