If you believe that you may have a heart condition, due to risk factors like obesity and tobacco or alcohol use, or your family has a history of cardiac problems, you may need to get an Electrocardiogram, or EKG test for short.
Exer Urgent Care offers convenient, affordable EKG testing in 55 clinics throughout Los Angeles, Orange and Ventura Counties. Learn more about EKG testing now.
What Is an EKG Test?
An electrocardiogram is a type of medical device, used to record the electrical signals in your heart. Each time your heart beats, electric waves move through it. An EKG can measure these patterns and look for any problems with your heartbeat.
The test itself is completely painless and non-invasive, and you'll get results almost immediately. One of our doctors will place special EKG sensors (electrodes) onto your chest, and sometimes your arms or legs. They're left on for a few minutes and detect the rhythm patterns of your heartbeat.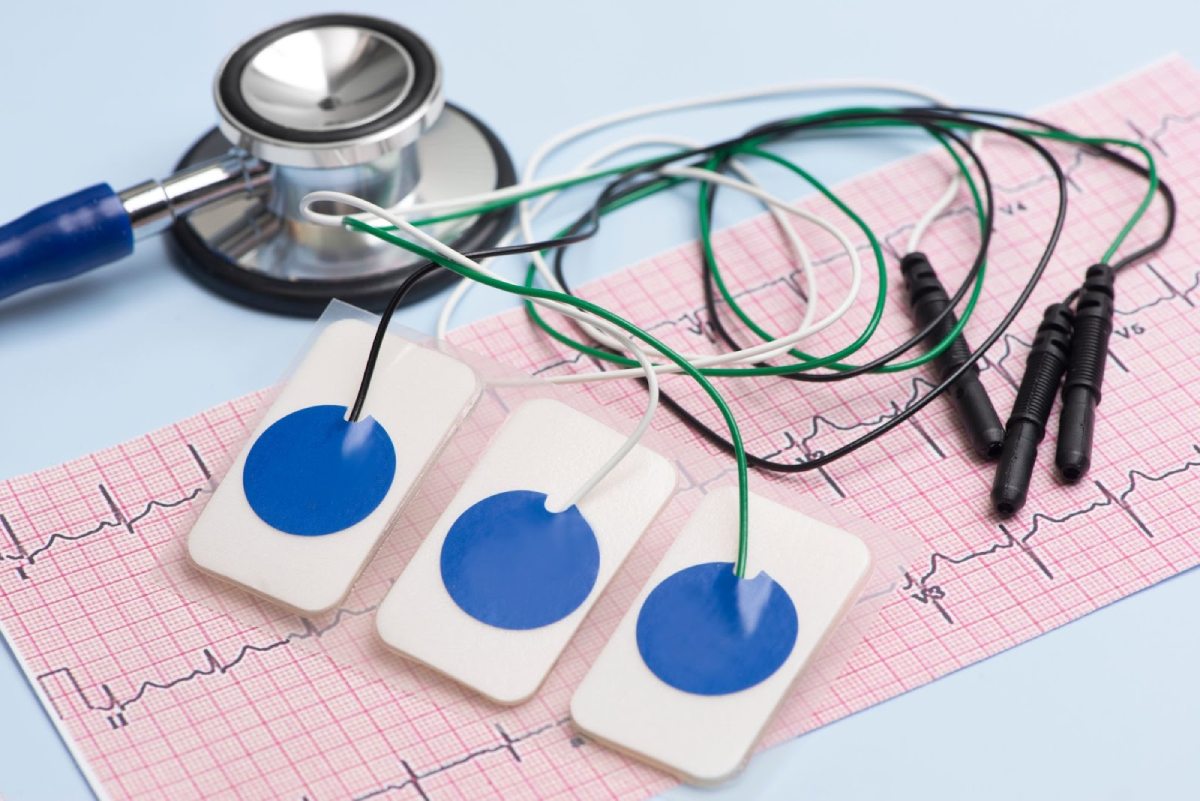 After the exam, one of our doctors will discuss your results with you. Further testing may be recommended, in some cases, using special portable monitors, that can analyze your heartbeat over a more extended period.
What Can an EKG Detect?
A normal EKG typically indicates that your heart is functioning properly. EKGs can detect most common heart issues, such as heart arrhythmias (abnormal beats of the heart), blocked and narrowed arteries which could indicate coronary heart disease, structural problems with the chamber of your heart, and other such issues. Sometimes an abnormal EKG can signal an imminent heart attack.
The ER doctors and medical professionals at Exer Urgent Care are trained to read EKGs and determine the best course of treatment if an abnormality is detected.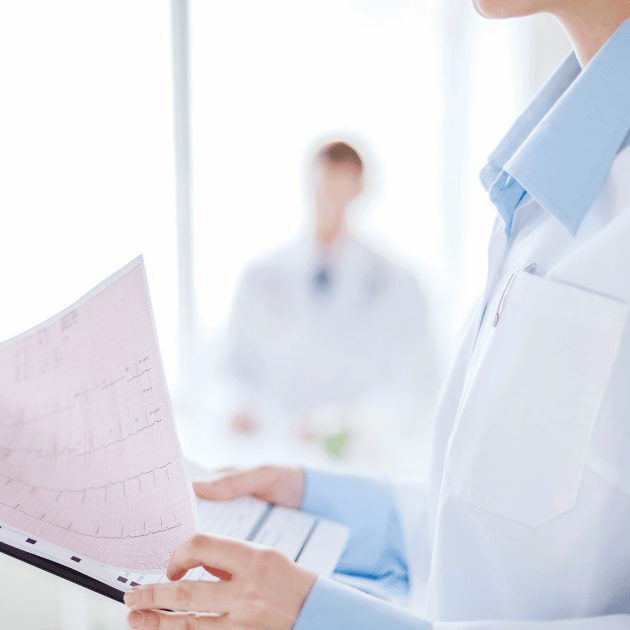 How Do I Know If I Need an EKG Test?
Most people don't need an EKG test unless they are exhibiting some signs of heart disease. However, older individuals may want to get an EKG, even if there are no apparent signs or symptoms. If you have a family history of heart disease, you may also want to be checked with an EKG, to make sure that your heart is healthy.
A few of the most common symptoms that something may be wrong with your heart include:
A rapid pulse
Heart palpitations (heart "skipping a beat")
Shortness of breath
Dizziness
Chest pain
Fatigue or weakness
Discomfort when exercising, even very lightly
If you notice these symptoms, and you conform to risk factors for heart disease, like smoking, excessive alcohol use, limited physical activity, and high blood pressure, you definitely should have an EKG at Exer Urgent Care.
What Happens After My EKG?
If your Exer medical professional concludes that your heartbeat looks normal, you may not need to follow-up. However, if your EKG is abnormal, you may need further testing with an echocardiogram or another diagnostic test. What happens next depends on your signs and symptoms, and the results found by your doctor.
Keep Your Heart Healthy – See Us Today For an EKG in Los Angeles, Orange or Ventura County
Keeping your heart healthy involves maintaining an active lifestyle and identifying any potentially dangerous heart problems before they become more severe. If you believe you may be at risk of heart disease, please visit an Exer Urgent Care clinic today.
With free onsite parking, short wait times and walk-in appointments, as well as affordable treatment rates, we can help you with proper care and treatment for any identified heart health issues.