Every year, millions of children and teenagers return to school and participate in organized sports. A majority of these programs require participants to have an annual physical to assess the student's fitness level and determine if they are healthy enough for intense physical activity.
Even if they are not athletes, many other students require a school physical exam as part of their enrollment, and often camps require that children have a physical prior to attending a session.
School physical exams at Exer Urgent Care
At Exer Urgent Care, your child or teen can stop in for a complete physical. You can count on our knowledgeable, compassionate staff, and health care providers to help your child's school year get off to a healthy start. We will answer all of your questions to ensure you are comfortable.
Benefits of school physicals
For most children who are in good health, a back-to-school physical exam may be the only time they see a doctor all year. During this appointment, your child will also receive a thorough physical evaluation, which allows for early detection of any possible risk factors and health concerns.
More importantly, a school physical is also an ideal time to ensure your children have the required vaccines at the appropriate time. California law mandates that children are immunized and that you have proof of immunization.
School physicals also allow a doctor to address any development, social, or emotional concerns a child or parents may have. Parents should consider these appointments as a time for children to engage in conversations about their nutrition, sleep patterns, physical activity and more.
Make sure you bring to the physical examination:
School, sports, or camp physical form
Important! A copy of your child's most recent immunization record
Insurance card (if insured)
Payment (cash, debit or credit card)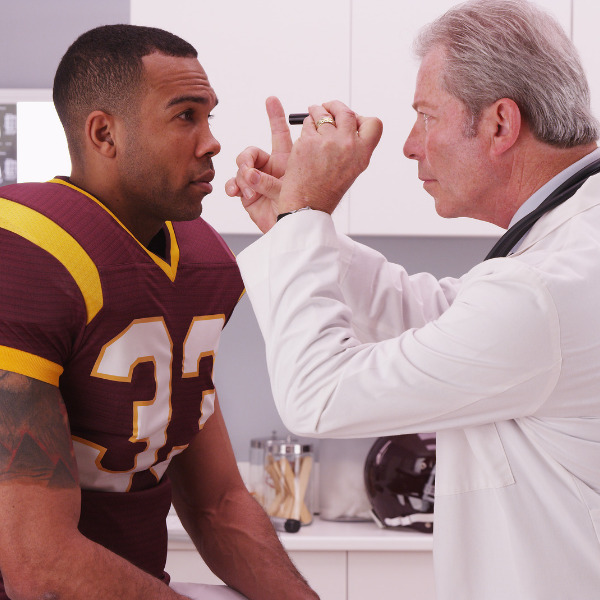 Physical exam near me
Exer Urgent Care offers physicals for your convenience. If you're searching online for 'physical exam near me,' you have come to the right place. Our professional, experienced staff provides school physicals, sports physicals, and camp physicals. If you are on a tight schedule or your doctor's office is too busy to see you right away, you do not need an appointment to see a doctor or medical professional at one of our 55 locations in Southern California.
Sports Physical Exam or Sports Screening
When your child is getting ready for a busy sports season, a sports physical is the best way to ensure they are healthy and prepared for activity. Our school and sports physicals include:
Physical Health Examination
Height and Weight
A range of Motion Testing
Blood Pressure
Pulse
Vision Screening
Sports physicals are a measure taken to prevent injury to a child who may be predisposed to a specific condition. These physicals can be lifesaving. Our medical staff will also inquire about any existing chronic conditions (e.g., asthma, health conditions, allergies), previous injuries, or difficulties participating in strenuous exercise.
Benefits of sports physical or sports screening
A sports physical can determine the health of school-aged athletes before they begin their sport of choice. An overwhelming number of children do not have any condition that might make it necessary to limit their activity — but the results from allowing those unlucky few to participate in physical activities could be devastating.
What you can expect
When you arrive, you will be asked to fill out a form about your child's health history, and then you are guided to a private exam room. The exam typically takes less than 30 minutes. We will review your health history, including immunizations, and a general medical exam is performed.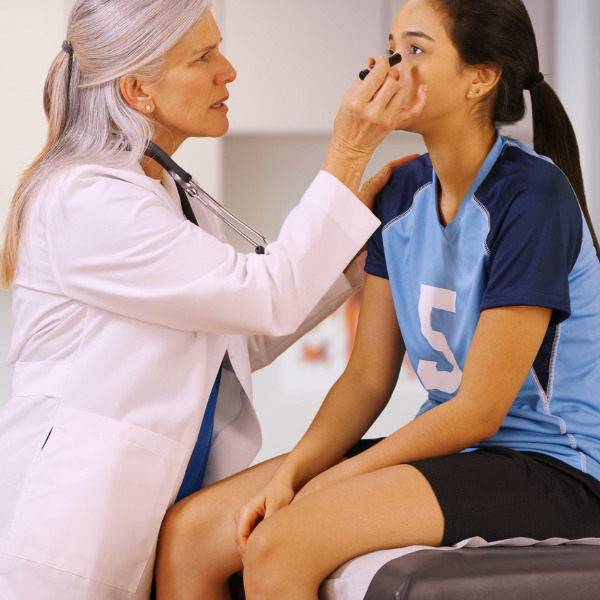 Walk-ins are welcome, and you do not need an appointment for a school physical. You can visit any of our convenient locations that are part of UrgentMED.
In addition to a school physical exam, you or your child can also get a flu shot if you need it. Our clinics accept several insurance plans. You can check to see if your insurance is accepted. Our medical experts look forward to helping you.