Urgent Care Examinations for Non-Life-Threatening Conditions
When an emergency medical situation arises, you need fast medical attention. Scheduling an appointment with your primary physician is often out of the question and wait times at hospitals could take hours – precious time that your medical condition does not have the luxury of waiting for. All these factors and more make urgent care centers a valuable alternative to emergency rooms for last minute emergency care.
Exer Urgent Care offers affordable emergency care with short wait times of minutes – not hours – and accepts most insurance plans including Kaiser and Medicare. Our ER doctors and medical professionals can perform a number of examinations, diagnostic testing, and minor surgeries for your non-life-threatening medical needs.
Should any prescription be required to treat your emergency situation, most of our facilities conveniently stock medications in-house and prescriptions can be filled with little to no wait time. Exer Urgent Care was created with our patients in mind, doing everything possible to minimize the number of trips needed to restore you to full health, and doing so as quickly as possible.
Emergency Room Alternatives: Urgent Care Clinics
Urgent care centers are a relatively new type of medical establishment. They were first introduced in the 1970s and at the time, only provided basic care for ailments like colds, flu, and other everyday diseases. Since then, urgent care centers have evolved to be sophisticated medical centers with many facilities that rival a primary doctor's office such as X-rays, in-house labs as well as in-house medications.
Patients have been flocking to these hybrid health centers as they offer convenient and fast treatment by licensed doctors and nurses. Urgent care centers are walk-in friendly, and attractive to patients because appointments are not necessary. It is for this particular reason that many patients are turning to clinics like those of Exer Urgent Care for life's everyday emergencies.
Urgent care clinics serve as a midway treatment option between primary care and the emergency room, offering the best of both worlds at a fraction of the cost.
Urgent Care vs. Emergency Room
Determining the severity of an injury or illness is the most influential deciding factor when deciding whether to go to the emergency room or urgent care. If your medical emergency is severe enough to warrant a call to 911, it would be safe to assume that going to the emergency room is appropriate. Traumatic injuries that would require X-rays, major surgery, or other intensive treatments are better suited for the extensive staff and high-tech equipment found at hospital emergency rooms.
When To Go to the Emergency Room
If you are experiencing a life or limb-threatening emergency, first call 9-1-1. Go to the emergency room if you or someone is experiencing symptoms such as:
Heart attack or stroke

Head injury

Severe cut with bleeding,

Loss of consciousness

Choking

Seizure

Severe burns

Not breathing

Inability to move

Neck or spinal injury

Chest pain or pressure

Poisoning or overdose

Electric shock or struck by lightning

Your emergency takes place when Exer Urgent Care clinics are closed
When To Go to Urgent Care
Exer Urgent Care is recommended when a medical condition is time sensitive but not life-threatening. We are open daily with extended hours for this very purpose, making us more accessible and more convenient for our patients. We also offer shorter waiting periods and quick turnaround times, with most patients being seen minutes after arriving and being treated within the hour. In addition, we accept most insurance plans and have a Self-Pay program that is much less expensive than going to the ER.
Here are some health issues that Exer Urgent Care can help with:
Fractures and Sprains

Nausea,

Vomiting and Diarrhea
Headaches & Fevers
Ear & Eye infections
Sinus pain
Animal bites
Stitches
Rashes
Allergies & Asthma
Cold, Cough & Flu
Urgent Care Examinations for Non-Life-Threatening Conditions
The human physiological system is delicate. Seemingly minor and non-life- threatening medical conditions can quickly get complicated if not treated in a timely manner. At Exer Urgent Care, we believe that when you need urgent care, you should be able to get it quickly and conveniently. Therefore, we have an expansive network of 55 urgent care clinics that are well-equipped to address a range of medical conditions that are not life-threatening.
Our patient services include medical examinations, diagnostic testing, non-surgical and minor surgical procedures, specialized care and in-house medications and medical supplies. You can walk in for treatment at one of our urgent care clinics without prior notice and receive prompt and personalized care and attention from our dedicated medical providers.
A growing number of people in Southern California are choosing Exer Urgent Care because we have 55 convenient locations throughout Los Angeles, Orange and Ventura Counties. Because we focus on a targeted number of urgent health conditions and diagnostic testing, we have mastered our areas of expertise, and we are highly efficient in delivering superior care when you need it the most.
Excellence in Care
Our team of ER doctors and medical professionals at every Exer urgent Care clinic is properly qualified, trained, and experienced to provide the right diagnosis and treatment for every patient. Our dedicated and trustworthy doctors, nurses, and assistants will offer the best possible treatment options, and appropriate guidance and education to help you make informed decisions about your treatment plan.
From flu to fractures, colds to concussions, tummy aches to ankle breaks, we are here to provide you with excellent care for most medical conditions that are not life-threatening. We have best-in-class medical tools, technology, and aids to administer effective treatments for common conditions to patients in all age groups.
Local Presence
Exer has 55 clinics located in Southern California, and new centers are coming up rapidly to meet the increasing demand for our medical emergency services for non-life-threatening conditions. Chances are that one of our Exer Urgent Care walk-in clinics is located near your home, work or school.
A locally convenient location means that you and your loved ones can receive urgent care and attention for non-life-threatening conditions quickly without having to worry about traveling long distances when you are in need of immediate care.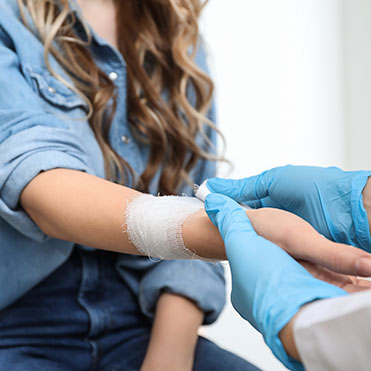 Efficiency
The efficiency of services is the hallmark at all Exer Urgent Care clinics. Our on-site diagnostic and lab services, pharmacy, and medical supplies make it easy for patients to obtain comprehensive urgent care services under one roof.
Unlike the overburdened emergency rooms, where your waiting times can be inordinately long, we have streamlined our systems to introduce speed and efficiency, so your waiting times are minimized. Every urgent care provider at our clinics is committed to offering you prompt and quality care (including follow-up care) 7 days a week.
At Exer, we believe that urgent care should be as affordable as possible for everyone. We are proud of the fact that our rates are usually only a fraction of what you might have to pay in an ER for similar care services. Moreover, we accept most major insurance plans, including Kaiser and Medicare, so there is a high probability that your insurance will get accepted! We also offer a self-pay option, for those who prefer to pay cash on their visit.
You can make general inquiries to your insurance provider ahead of time to understand your coverage and save on wait time when you visit us. For the uninsured, we offer appealing self-pay rates so that you are within your budget even when you pay out-of-pocket.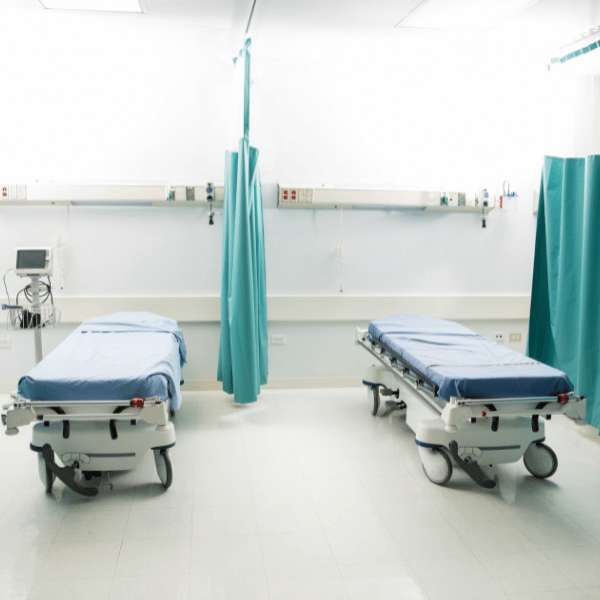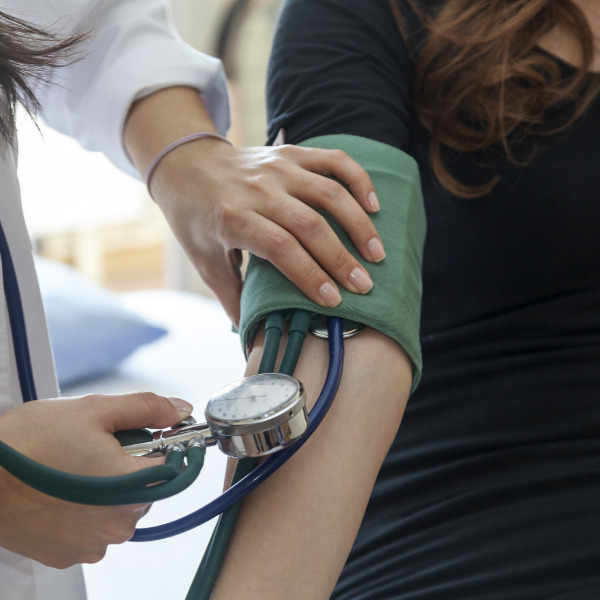 Convenient Hours
The care services at Exer are available during the hours when you are most likely to need them. At times when your primary care doctor is not available, such as on weekends, we will be open and ready to care for you and your loved ones. Our operational hours are aimed to fit into your schedule, and our urgent care clinics are open daily with extended hours.
Online Patient Portal
Our online patient portal at Exer is designed to provide you with easy access to patient information and test results. Our reliable patient record systems are designed to ensure complete privacy and confidentiality of your records at all times.
Get Relief for Your Urgent Medical Condition When You Need It the Most
Exer is working hard to bridge the gaps in the traditional healthcare systems and provide the right care when you need it the most. We are committed to helping Southern Californians save valuable time and money, while receiving the best possible care. We're here for life's everyday emergencies and medical conditions that are not life-threatening.
We are here to remove the stress from the equation, and make urgent care quick, convenient and affordable for all. You won't have to go through the tiresome waiting times of an emergency room when you choose to visit an Exer Urgent Care clinic near you. You can walk in without a prior appointment, and we will still give you the same prompt attention and care that you deserve.
Our dynamic and focused team of medical providers is committed to providing you with optimal treatments for various non-life-threatening health conditions. With the integration of medical examinations and physicals, diagnostic testing, non-surgical and surgical minor procedures, specialized care for workers' compensation and physical therapy, and in-house medications, we ensure that you receive streamlined care and get back to your normal activities as soon as possible.