X-rays are available at most of our 55 Exer locations. However, please call ahead before visiting a clinic to confirm that there is an X-ray technician on site.
X-rays
At Exer Urgent Care, we specialize in providing fast, affordable, and convenient X-ray services. Our team of doctors and medical professionals always work to provide you with the best service at our walk-in clinics.
Whether you think you may have a fracture, you were injured at work, or you need an X-ray for any other purpose, our Exer team is here to help. You can walk into any of our clinics, and get fast, affordable X-rays.
X-rays for Broken Bones, Injuries, and More
If you believe that you have a serious injury such as a broken ankle, a broken arm, or any other kind of fracture, it's important to get an X-ray done right away. Getting an X-ray helps you understand how much damage is present, and get the appropriate treatment, such as a cast or sling.
Some of the most commonly broken bones include the wrist, hand, and elbow, as well as the ankle, foot, and leg. Any kind of fracture in your bone is a serious problem, and you will need further medical attention to make sure that it heals properly.
Beyond broken bones and injuries caused by sports, slips and falls, car accidents, and other such incidents, X-rays can also diagnose a wide range of other health issues. This includes kidney stones, chest X-rays to understand the cause of a stubborn cough, assessing the severity of a dislocated joint or a strained muscle, and more.
If you are suffering from a serious injury or a medical problem and need an X-ray for any reason, do not hesitate to come into an Exer Urgent Care clinic. At our X-ray walk-in clinics, we're always here to help patients in the Los Angeles and Southern California area.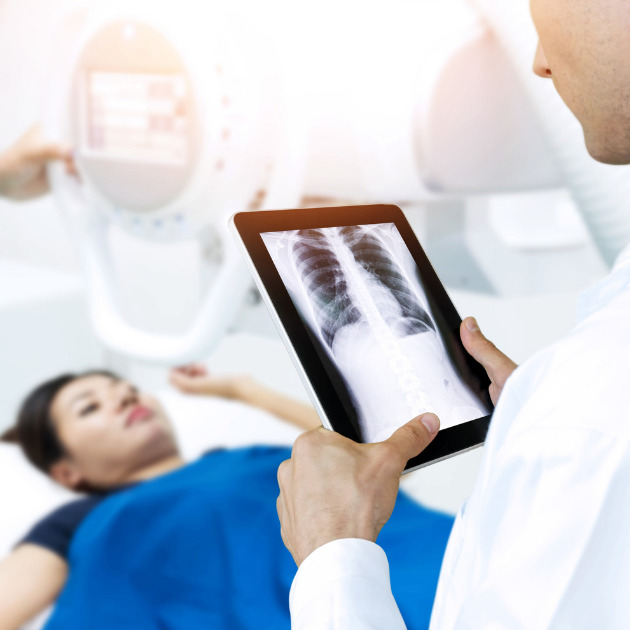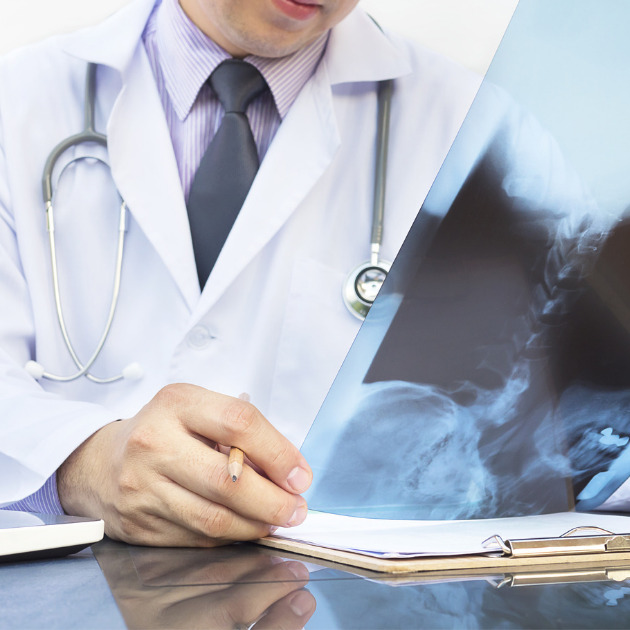 What To Expect at Your Appointment
What you can expect at your appointment will depend on the test you're having. If your clothing is covering a body part that needs X-ray imaging, you will usually need to remove it.
You may need to remove your clothing and wear a thin hospital gown, in this case. We recommend wearing clothing that is easy to get in and out of.
In addition, you also may have to take off any jewelry or other items like eyeglasses and watches, depending on where your X-ray is being taken.
The process of having an X-ray taken only takes a few minutes and is completely safe. After your X-ray, the ER doctors and medical professionals will discuss their findings and may recommend the proper next steps that you should take to get the proper treatment.
Walk Into One of Our Clinics Today – We Offer Affordable Pricing for X-rays!
Medical insurance will typically cover the cost of your X-rays after you've reached your deductible. We also offer a Self-Pay option.
Let's Get You Better. Come into an Exer Urgent Care today and get the medical attention you need to recover quickly.