Urgent Care West Hollywood – Sunset Blvd

Located at the intersection of Sunset Blvd. and Crescent Heights, Exer West Hollywood is perfectly situated to serve residents of Laurel Canyon, Hollywood and West Hollywood. Right next to Trader Joe's at 8000 Sunset, our urgent care center can handle most of the cases seen in an ER at a fraction of the cost. There's also a CVS Pharmacy nearby as well as Starbucks for your convenience. At our clinics, we are proud to have a highly skilled team of experienced emergency room doctors and medical professionals who are dedicated to providing exceptional care for life's everyday emergencies. With our comprehensive range of services including on-site X-rays, labs, pharmacy, IV treatments, splinting, laceration care, and more, we ensure that our patients receive top-quality medical attention. Our mission is to deliver affordable healthcare solutions that go beyond the offerings of a typical walk-in urgent care. From allergy treatments to broken bones, our clinics cater to the diverse needs of patients of all ages.
Open 7 days a week, from 9am to 9pm. (Last patient registered at 8:30pm)
Services
IV Treatment
Laceration Repair
X-ray
Physical Examinations
Preoperative Evaluations
Workers' Compensation
Onsite Lab Services
Commonly Treated Conditions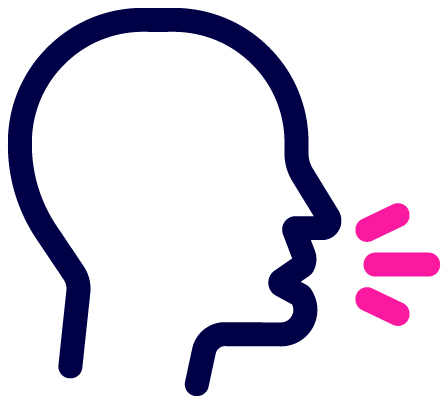 Cough, Cold, Flu
Eye & Ear Infections
Allergies & Asthma
Lacerations & Stitches
Chest & Head Pain
STD & STI Testing
Fractures & Sprains
Ingrown Toenails
Parking
Entrances to the parking garage are on Laurel Ave or Crescent Heights Boulevard. Parking is complimentary for the first 90 minutes with validation; $2.00 every 15 minutes thereafter; daily maximum $25.

There are three levels of parking in the structure for the shopping center. The main bank of elevators are in the middle of the complex. When you exit those elevators, go left pass the escalators and our clinic is on your left next to Trader Joe's. If you park and take the single elevator nearest Sunset, go straight off the elevator and slightly to the right, passing Starbucks and Crave Café. The clinic will be straight ahead of you.
Site director
Dr. Elisabeth Jannicky
Dr. Jannicky is a passionate medical professional who has dedicated her life to helping others. Born and raised in Woodstock, Vermont, her personal experiences led her to pursue a career in medicine. She received her medical degree from the University of Vermont College of Medicine and completed a Sports Medicine Fellowship at the University of Arizona. While in school, she took every opportunity to deliver hands-on care in Cuba, Uganda, and Haiti, working with local communities, HIV/AIDS patients, and earthquake victims. Besides being a dedicated doctor, Dr. Jannicky also volunteers at the Wattles Garden Foundation, supporting community gardens and green spaces for all. In her free time, she enjoys hobbies such as painting, sailing, and aroma-therapy candle-making.
Exer Urgent Care West Hollywood
Count on Exer Urgent Care for expert immediate care with a patient-centric approach in West Hollywood. Our conveniently located clinics offer comprehensive and affordable healthcare services, including allergy treatments, bloodwork, lab testing, and even sunburn treatment. Our dedicated team of healthcare providers specializes in addressing various urgent needs, from injuries commonly treated at urgent care clinics to STD testing and treatment. When it cant wait, visit our state-of-the-art urgent care medical centers for metabolic panels, vaccinations (including TDAP vaccine), X-rays, EKG tests, UTI treatment, and more. At Exer Urgent Care, your well-being is our priority, providing efficient and patient-focused healthcare solutions.